---
NOW TAKING SELECT HEALTH
​CHOICE AND CARE PLANS!
---
​Chad L. Rigtrup, O.D.
Christopher J. Jacob, O.D

.
Welcome to the online home of C.L.R. Vision, PC. We believe in providing quality eye care with
attention to detail. We always welcome new patients, and have a strong commitment to providing
you an appointment as soon as possible, and seeing you on time! We feel as though one of the
most important parts of a comprehensive eye examination is listening to our patients. In our office,
we believe in providing you with the best possible vision technology on the market. Our Frames
and lens technology have quality and warranty second to none.
---
---
We Promise to make your experience better than Brian's!!
---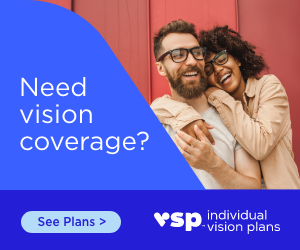 ---
Here are just a few of the areas we have expertise in...

Routine Vision Examinations
Headache Treatment
Dry Eye Treatment / Therapy
Pediatric Eye Care: "Lazy Eye", Amblyobia, Infections, Etc...
Contact lens Fitting: Near Sighted, Far Sighted, Astigmatism, Bifocal Contacts, For Dry Eye, and Mono-Vision.
Co-management of laser vision correction
Cataracts and Co-Management of Surgery
Diagnosis and Treatment of Ocular Disease: Glaucoma, Diabetic Retinopathy, Macular Degeneration, etc...
Foreign object injury, and emergency Care
And Much More!..